WASHINGTON, DC | September 9, 2014 - This week on BIZ+SOCIAL, we bring you the best from the New Global Citizen, the Diplomatic Courier, HBR, and more.
GLOBAL PRO BONO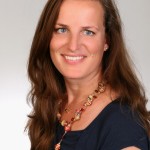 Last month, we posted Part 1 of a Q&A with Alexandra van der Ploeg from SAP, looking at the company's approach to pro-bono. In Part 2 of the piece, Alexandra discusses some of the behind-the-scenes work that goes into developing SAP's Social Sabbatical program. Q: What are the attributes of a high-performing employee that will make them a candidate for the Social Sabbatical program, and how do you select them? A: High-performing employees are selected through our people management processes and yearly review, but in addition we look for someone who is motivated, committed, adaptable, and has great problem-solving skills. The ideal candidate understands the triple bottom-line impact of the program and is driven to use their professional skills and competencies to achieve sustainable impact for the organizations with which we work. Another factor is diversity. We have learned that we can maximize the participants' experience by putting highly diverse teams together, so while it is not a primary factor, diversity plays a role in selecting the candidates. Read More…
IMPACT & INNOVATION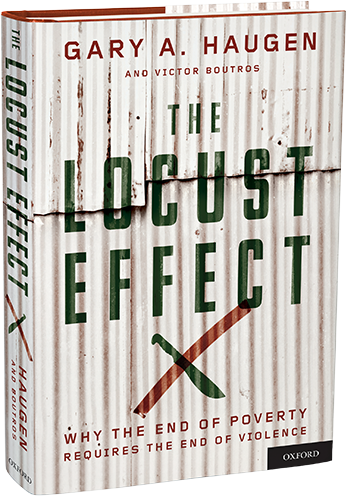 It was my first massacre site. Today the skulls are all neatly stacked on shelves, but when I first encountered them, they definitely were not. They were attached to bodies – mostly skeletal remains – in a massive mess of rotting human corpses in a small brick church in Rwanda. As the director of the tiny United Nations "Special Investigations Unit" in Rwanda immediately following the genocide in 1994, I was given a list of 100 mass graves and massacre sites across an impoverished, mountainous country where nearly a million people had been slaughtered – mostly by machete – in a span of about 10 weeks. When I stepped off the military transport plane to join the small international team of criminal investigators and prosecutors that were assembling in the Rwandan capital in the early weeks after the genocide, the country carried an eerie, post-apocalyptic emptiness. I didn't even realize, until I was loading into a van outside the airport, that I had entered Rwanda without passing through customs and immigration – because there was no customs and immigration. The usual and powerfully subconscious markers of order and civilization – and security – had been utterly swept away in an engulfing orgy of genocidal war. And it didn't feel good. In those early days, my task was to help the UN's Commission of Experts make a gross accounting of what had taken place and to begin gathering the evidence against the leaders of the genocide (it would be more than a year before any international tribunal would be set up). Read More…
LEADERSHIP

When teams form to take on tasks, they are seldom able to tap the full knowledge of every member, in large part because the most confident, outgoing people get the most airtime, even if they're not the most expert. Meanwhile, the real experts take a backseat and therefore have a limited impact. But we've found that this dynamic can be changed through a brief intervention: Early in a task, team members should be encouraged to discuss the relevant knowledge each brings to the table. In a series of lab experiments, groups that underwent this intervention outperformed other groups. We recruited university students, placed them on three-person teams, and gave them estimation problems such as "What is the elevation of Kings Peak, Utah?" (answer: 13,528 feet) and "How much did the Guinness record holder for the heaviest person of all time weigh?" (1,400 pounds). Teams discussed the problems until they reached a consensus.We instructed the members of some teams to begin by coming up with two bits of information apiece that they thought could be useful. (Examples: "I hiked Kings Peak last summer, so I know how high it is" and "Record-holding statistics are usually greater than you'd expect, so bump up the heaviest-person-of-all-time estimate.") Read More…
ENTERPRISE DEVELOPMENT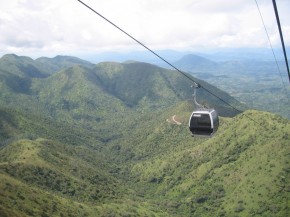 Microsoft Corporation has taken up platinum sponsorship for this year's edition of DEMO Africa that will be held later in the month, in Lagos, Nigeria. The company will participate in the event for the 3rd time under the Microsoft 4Afrika initiative. The sponsorship will see Microsoft offer financial support for the event where 40 tech based start-ups from across Africa are expected to pitch to potential investors. DEMO Africa recently released the names of the final 40 start-ups that will launch on the DEMO Africa stage where Nigeria, Ghana, Kenya and Egypt will have the highest representation. Commenting on the collaboration, Fernando de Sousa, GM Africa Initiatives at Microsoft, underscored the importance of innovations to the growing African economy. "DEMO Africa has given a platform for investors to realize the enormous potential amongst African youth showcased through startups. As an organization that has operated in the continent for over 20 years, Microsoft believes Africa's economic take-off to long-term growth prospects will be determined by the investment decisions we make today in support of youth initiatives. " Welcoming the support, DEMO Africa's Executive Producer, Harry Hare commented that investor's confidence plays a very critical role in motivating start-up entrepreneurs." Read more…
CITIZEN DIPLOMACY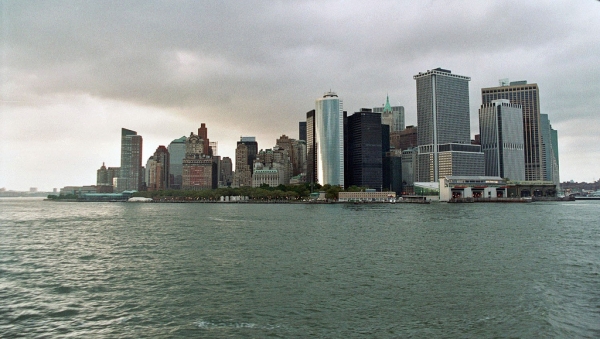 Booming cities are driving global economic growth in many parts of the world. We live in an age of extraordinarily rapid urbanization: The number of people living in cities is predicted to grow by more than 2.5 billion over the next 40 years—mostly in emerging countries such as China, India, Brazil, Indonesia, Nigeria, and Mexico. Much of this growth will occur in places that were small towns or modestly-sized cities only a few years ago, but are now on the way to becoming much larger than New York or Los Angeles. To take advantage of this dramatic change in the world's largest emerging countries, U.S. international economic policy must undergo an equally dramatic change. The State Department has launched several new initiatives to increase our understanding of, and engagement with, these new hubs of economic growth and innovation. Our goal is to strengthen ties with key political and business leaders in a widening number of growing metropolitan centers—we can no longer focus only on capitals or a few traditional business centers. Read More…
MORE
Fixin' What's Broke: The Post-2015 UN Development Agenda
Disrupting Transportation: Uber's Global Challenges
How the Private Sector Can Catalyze Innovations for Feeding Africa
The New Global Citizen chronicles the stories, strategies, and impact of innovative leadership and international engagement around the world. This is the world of the new global citizen. This is your world.