WASHINGTON, DC | December 2nd, 2013 - This week on BIZ+SOCIAL, we bring you the best from the New Global Citizen, USCCD, The Guardian, and more.
GLOBAL PRO BONO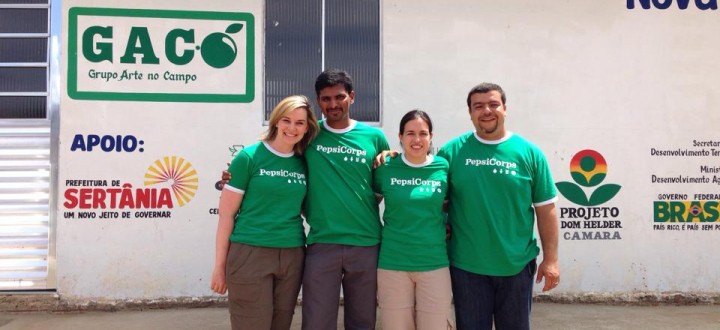 "We have hope because you are here," said Lucia in Portuguese. "We know that we needed help, but were not able to get it so far. We hope that this program will help us get a push to a better future for our families." Lucia's "hope" for our team changed my perception about this project up until that moment. It was no longer simply a personal challenge or a corporate development program. My primary objective was to meet—or exceed—the needs of Lucia and her community. Each member of the team became even more committed to the impact we could have. As many times as she repeated the word, our will grew stronger to do all we could to help. Lucia gives the camera a thumbs up in Afogados. Lucia, and her colleague Josy, two seemingly shy ladies representing the local community, had driven over 30 kilometers on their motorcycle to come and meet our team of PepsiCorps participants at our hotel in Afogados da Ingazeira. Read More…
IMPACT & INNOVATION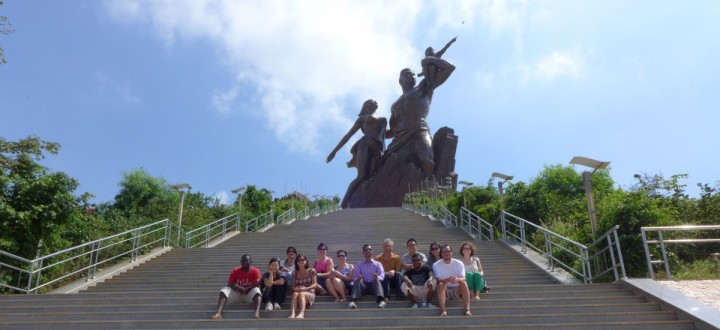 "I work for the best company in the world." Phil Pillsbury sits on the dais, addressing a group of students at the University of Cheik Anta Diop known as "UCAD II" in Dakar, Senegal. "I work for the best company in the world that sells the world's best analytics solutions." Phil Pilsbury (second from right) and IBM team members. Phil is a leading Sales Manager for IBM North America who believes deeply in the ability of analytics to transform nations, and even history. Phil is one of a team of 14 IBM Corporate Service Corps (CSC) participants providing one month of pro bono service to local organizations and government institutions in Dakar this fall. Others on the team worked with the Directorate of Analysis and Forecasting of Agricultural Statistics (Directorate de l'Analyse et de la Prévision des Statistiques Agricole) or DAPSA, a directorate within Senegal's Ministry of Agriculture that seeks to collect, centralize, and analyze national agricultural indicators to enable better outcomes for various governmental and development activities. DAPSA, responsible for national agricultural monitoring, produces quantitative data analysis on annual agricultural production to develop and evaluate new and existing agricultural projects, programs, and policies. Read More…
LEADERSHIP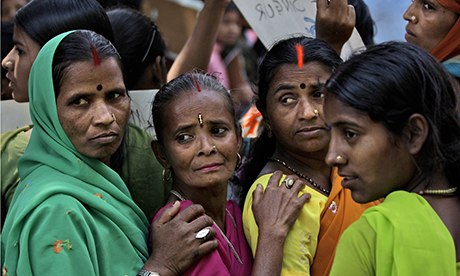 When I was first elected in 1987, I was part of an increased number of women in the UK parliament, but we still comprised only 5% of MPs. Even now, more than a quarter of a century later and in a country that has long prided itself on a commitment to equality, only one in five MPs is a woman. Far from leading the way, we are languishing at the global average. This is a worldwide problem that demands action on many fronts. According to research by the anti-poverty organisation Voluntary Service Overseas, women will not be equally represented in parliaments until 2065, based on current trends, and will not make up half of world leaders until 2134. This week, the Commonwealth Parliamentary Association UK (CPA) will bring together parliamentarians from around the world to discuss the post-2015 development agenda, with a conference on gender equality and women's empowerment. Read More…
CITIZEN DIPLOMACY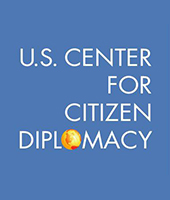 "An international education provides an academic grounding for global citizenship; it is also an ideal incubator for the development of lasting personal and intellectual relationships." - Higher Education Task Force Report, U.S. Summit & Initiative for Global Citizen Diplomacy Strategic Planning Leadership Forum, presented May 2011. According to the USCCD Task Force, "International students and scholars" was identified as one of three critical areas of focus for citizen diplomacy in the area of higher education (you can read the whole report here). As International Education Week draws to a close, we commend all of the U.S. colleges and universities that utilize this time to celebrate and highlight the ways internationally mobile students impact their campuses culturally and academically. International students bring a global perspective to their peers and help develop new products and knowledge. Their participation in U.S. academic institutions supports programming and services for all students on campus, and even in the community. Read more…
ENTERPRISE DEVELOPMENT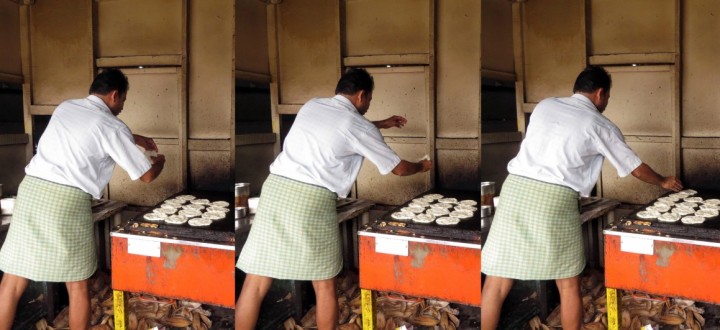 India's many roadways feature a diverse collection of roadside eateries, which produce some of the most delicious and fragrant Indian food ever imaginable. People from all walks of life enjoy taking a break from their day and popping in for a quick and delicious meal that can rival their grandmother's cooking. For centuries, roadside eateries have played an integral role in India's culinary tradition and have provided livelihoods for millions; however, little has changed with regards to the types of stoves they use. Many use devices that are not only inefficient with regards to fuel consumption, but which also have a hugely negative impact on the health of their users, due to the smoke they produce. Over the past few years, the clean cookstove movement came out swinging. Yet, its primary focus, has been on cookstoves used in everyday households. Commercial businesses like roadside eateries have been left largely underserved with advances in clean cookstove technology largely focused on household designs. Read More…
MORE
Aid to the Philippines: Who Is Giving What?
Imagine a Future Where Africa Leapfrogs Developed Economies
European Apathy Spells End For Corporate Social Responsibility Rules
Year of Gratitude: 2013 Highlights