WASHINGTON, DC | June 16, 2014 - This week on BIZ+SOCIAL, we bring you the best from The New Global Citizen, SSIR, Devex Impact, and more.
GLOBAL PRO BONO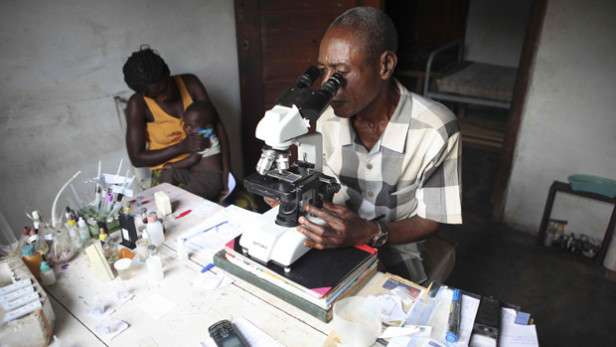 It started with a challenge. In the middle of a conference gathering hundreds of top managers for GlaxoSmithKline, Justin Forsyth, chief executive of Save the Children UK, called upon the crowd to think differently about the way two organizations can partner. Forsyth pushed GSK to look beyond a traditional monetary "partnership" of GSK just giving money to the organization. The philosophy Save the Children had adopted was one which director for program policy and quality Mavis Owusu-Gyamfi sums up bluntly as: "We really like your money, thank you very much. But most importantly we're interested in your skills, expertise and medical platform." That speech was the beginning of an 18 month-process through which GSK and Save the Children got to know one another and hammered out the details of a partnership unique for its depth and scope — and a relationship that could serve as a model for other companies and NGOs looking to engage more completely to tackle critical development issues. Read More...
IMPACT & INNOVATION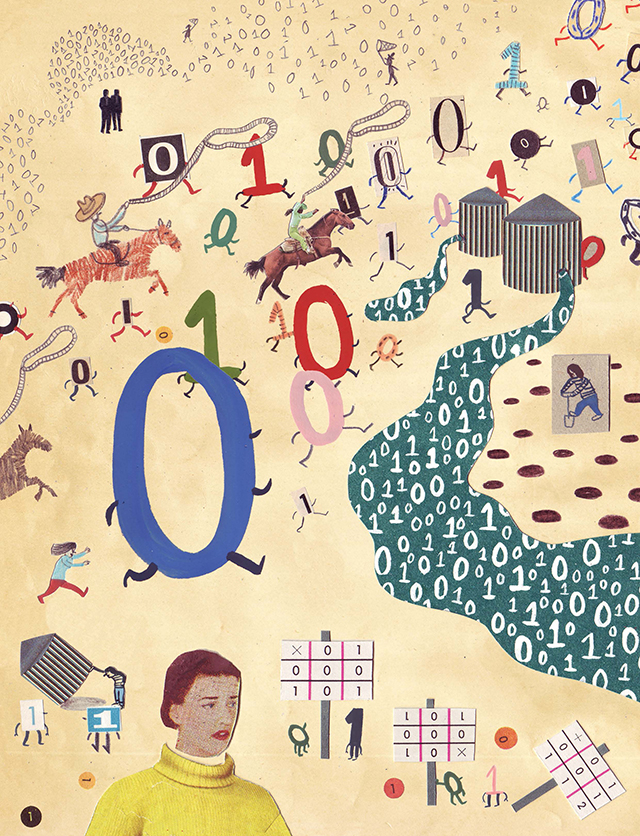 According to IBM, about 2.5 quintillion bytes of data are created every day—enough to fill about 57.5 billion 32 GB iPads daily. Some of these data are gathered by scientific instruments measuring winds, temperatures, and currents around the world. Other data are captured by computers tracking bond sales, stock trades, and bank deposits. And other data are input by police officers, probation officers, and welfare administrators. All of the data, however, are simply that—data—until they are analyzed and used to inform decision-making. What will the weather be like next week? What are the most lucrative investment opportunities? Which neighborhoods should be receiving more social services?The term "big data" is used to describe the growing proliferation of data and our increasing ability to make productive use of it. A myriad of big data projects have been undertaken in scientific domains. For instance, in 2012, pharmaceutical company Merck found through data analysis that allergens would probably lie dormant throughout March and April 2013 because of unseasonably cold weather, followed by a sudden May warm-up that would cause pollen to be released at a higher-than-average rate, thus driving the potential need for Merck's allergy medication Claritin. Read More…
LEADERSHIP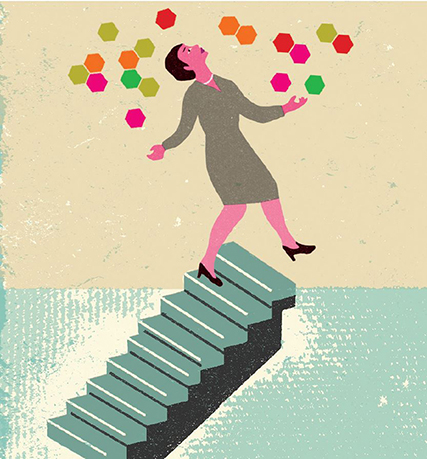 Most foundation CEOs come into their role with no professional experience in philanthropy. According to research conducted in 2012 by the Center for Effective Philanthropy, 60 percent of CEOs from the 100 largest foundations came from outside the foundation world. The Council on Foundations, moreover, reports that 67 percent of all foundation leaders appointed from 2004 to 2008 did not come from grantmaking organizations. In some cases, newly installed CEOs had previous experience at nonprofits, but foundation boards generally seem to prefer hiring their chief executives from external fields such as academia and business. The practice of expecting new foundation leaders to learn their trade on the job is noteworthy, in part because that job is essential to the operation of a growing—and increasingly important—sector. In the past two decades, the number of foundations in the United States alone has more than tripled, rising from about 32,000 foundations in 1990 to approximately 115,000 today. The job of foundation CEO is also one that makes considerable demands on those who do it. Read More…
CITIZEN DIPLOMACY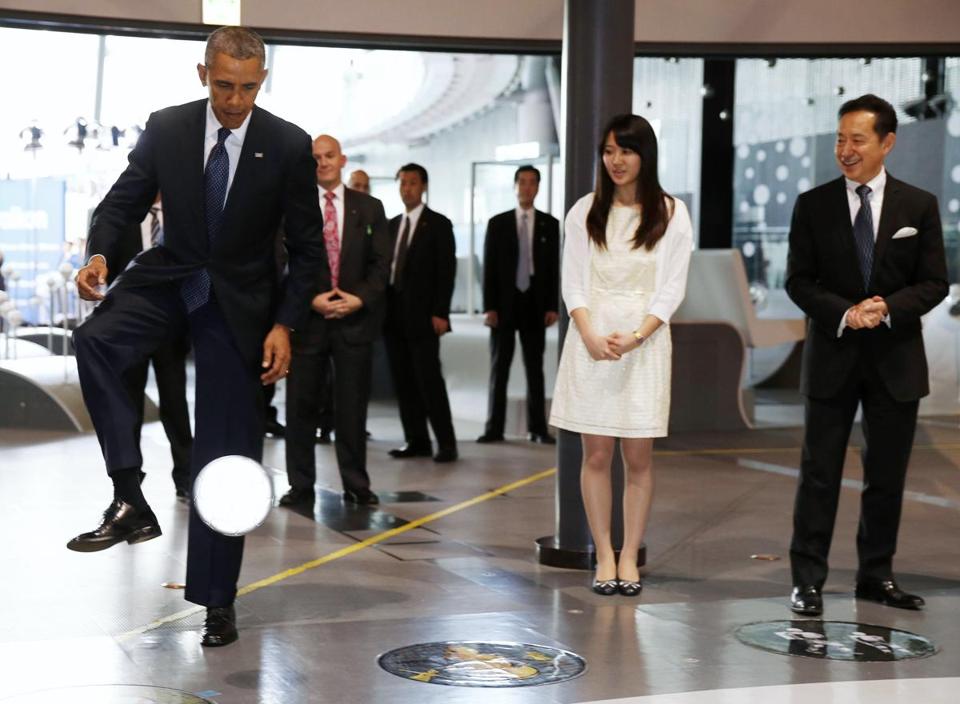 This month, nearly a billion people, including millions of Americans, will tune in to the world's most popular sporting event, the World Cup. ESPN and ABC will be broadcasting every game from the host country Brazil in real time. This will be an opportunity for President Obama to display his affection for what Brazilian soccer great Pele calls "the beautiful game." He could give a boost to the sport at home — and work a bit of soft power diplomacy abroad. Obama is a soccer dad. Both of his daughters, Malia and Sasha, have played soccer, and Obama has cheered them from the sidelines. During the 2010 World Cup in South Africa, Obama took time off from the economic summit in Toronto to watch the US play Ghana on TV. While on official tour in Japan this April, Obama played soccer against a Japanese robot. In an interview with Univision Deportes, the president commented, "We did quite well in South Africa. I think we'll do well in Brazil, although the US is in a really tough bracket." Political leaders have often used athletics for political and diplomatic, sometimes with good results. Read More…
ENTERPRISE DEVELOPMENT
My organization, Gradian Health Systems, uses an atypical business model to get our product into the hands of those who could benefit from it. We produce a unique medical device, the Universal Anaesthesia Machine (UAM), which is designed to provide anesthesia in any environment ­– including infrastructure-poor hospitals that lack consistent access to electricity or compressed oxygen (necessary to run typical anesthesia machines). The model we use to manufacture, sell, distribute and support the UAM, foundation-owned social enterprise – more technically, a limited liability corporation wholly owned by a 501(c)3 private foundation – is a novel means of combining the best features of philanthropy with the…. It allows us to act as a commercial entity using market mechanisms to sell a product, and as a nonprofit using philanthropic dollars to address significant market failures. Typical medical device distribution models are stressed by unique challenges inherent in low-income country markets. In high-income markets, for-profit manufacturers rely on high-margin, long-term service contracts and recurring purchases of (expensive, proprietary) spare parts and consumables; low-resource hospitals often cannot afford either. Read more…
MORE
Q&A with Alice Korngold: Corporate-Nonprofit Partnerships Will Help Solve World's Toughest Problems
PYXERA Global Speaks On The Power Of Global Pro Bono And Local Content Development To Catalyze Private Sector Investment
Local Partnerships: No 'Short-Term Marriages'
The World If There Were Only 100 People

Alicia Bonner Ness (@AliciaBNess) is the editor of the The New Global Citizen, where she seeks to showcase the impact of beneficiaries and implementers alike, empowering all those engaged in furthering social good to learn from one another. She is also the Communications Manager at PYXERA Global.