WASHINGTON, DC | November 10, 2014 - This week on BIZ+SOCIAL, we bring you the best from the New Global Citizen, SSIR, Devex, and more.
GLOBAL PRO BONO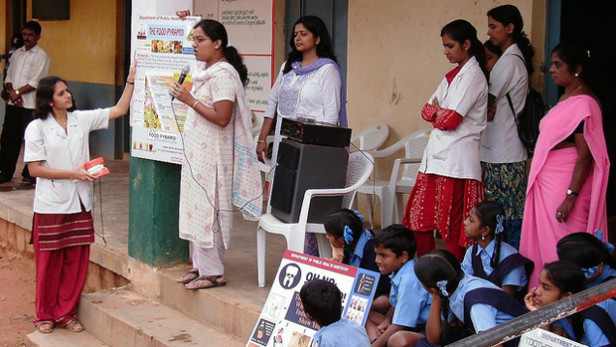 Earlier this year India became the first country to mandate corporate social responsibility by law in an effort to share the cost of development with the many companies growing fat on its economic rise. The government first estimated CSR spending could top $3.3 billion, exciting development actors who saw a significant source of new funding. But more than seven months after the ambitious rules came into force, implementation is slow and officials are slashing spending estimates because companies don't expect to meet their targets in the first year. Potential beneficiaries, including nongovernmental organizations, can still smell the money but are unsure when they'll see it. India's biggest companies have practiced philanthropy for decades but giving has been "sporadic," and has not aided development, according to the government. The new rules in Section 135 of India's Companies Act aim to change this, making it mandatory for companies of a certain size to spend 2 percent of their average net profit for the past three years on CSR, and forcing them to take a systematic approach. India's Prime Minister Narendra Modi, who came to power in May promising rapid development, has thrown his weight behind the CSR law. His development priorities, like sanitation and vocational training, are influencing where many companies spend their money. Read More…
IMPACT & INNOVATION
In a bright yellow shipping container nearly 140 miles from Nairobi, Kenya, a rural community is finally connected to the information highway. The container is actually a solar-powered internet café called 'Mawingu'—which is Kiswahili for 'cloud.' The café leverages Microsoft's state-of-the-art technology to provide broadband internet access to local teachers, farmers, and merchants in a community formerly without internet or even electricity. The shop, managed by the tech-savvy Benson Maina, is part of the Mawingu White Spaces Broadband Project, a pilot project of the Microsoft 4Afrika Initiative that is testing the commercial viability of low-cost hubs to provide internet access and technological services to rural communities in Africa. As of its launch in November 2013, Maina's shop has seen enormous success. Much of this success can be attributed to the container's use of solar power and TV white spaces to deliver affordable broadband access to an area currently off the grid. Recognizing that access to low-cost, high-speed broadband is critical to closing Africa's opportunity gap, Microsoft has made internet access through TV white-space broadband one of the three pillars of the Microsoft 4Afrika Initiative. "Living here for the last 10 years, I have seen people suffering. If I wanted to know about something in high school, I had to buy a newspaper, but I didn't have money," Maina said. Read more…
LEADERSHIP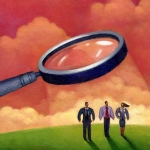 For funders trying to create large-scale social change—whether it's making sure all children in a city can succeed or improving the environment—developing leaders who can clearly define and manage toward results is an essential first step in getting the best possible return on investment. All too often, in the rush to get started on an initiative leaders overlook the importance of defining and naming the result they seek. Failing to do so can undermine their efforts from the beginning. Naming a result means stating clearly what success looks like—giving partners, grantees, and others an aspirational target against which they can align their leadership. It literally puts everyone on the same page so everyone is clear about what they are working together to achieve. This requires leaders to look beyond their specific programs and organizations and focus on the larger population that can benefit from their work. The Annie E. Casey Foundation's results-based leadership approach is our effort to create such leaders. It guides groups of leaders from across a sector, community, or initiative to define their population—which might be all children in a city—and then helps those leaders discuss the big vision they would most like to see become a reality for all of those children. Read More…
ENTERPRISE DEVELOPMENT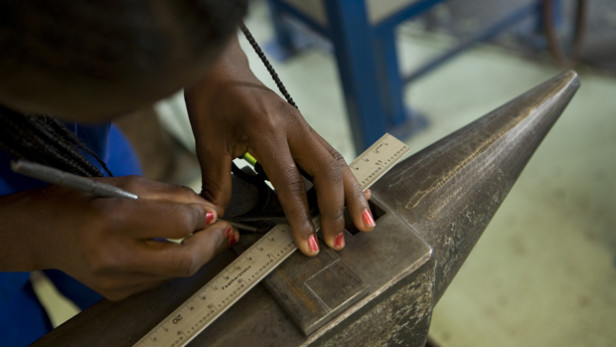 The phrase "Africa is rising" has been used over the past decade to describe the continent's economic trajectory. The steady growth in foreign direct investment across Africa indicates that businesses and investors around the world see real opportunities to generate profits. However, leading CEOs and business executives agree there is much more involved in uplifting a continent for the long term. The real indicators of Africa rising must be reflected in its people by the development of the continent's workforce. The reality is that while great strides are being made in many areas, the continent greatly lacks a pipeline of local talent that can be employed in the ever-increasing number of businesses staking ground across the continent. With 65 percent of Africa's total population under 35, the most valuable resource throughout Africa may be its youth population. Over the past 20 years, Africa has accounted for 20 percent of the world's working-age population growth, and if current trends continue, the McKinsey Global Institute predicts Africa will have the largest global workforce, surpassing China and India. This large group of workers is a blessing if properly leveraged, and a curse if not. Read more…
CITIZEN DIPLOMACY
Two communities more than 6,500 miles apart are celebrating 30 years of friendship. A handshake that has reached across country and continental borders and has risen above politics and differing ideologies represents an understanding and friendship between Iowa, USA and Hebei Province, China. This enduring and thriving friendship began with Iowa community leaders reaching out to fellow Iowans. In the early 1980s, Iowa Governor Terry Branstad invited his community to join him and other volunteers in starting an Iowa Sister State Friendship Committee. Sarah Lande was just one Iowan who was interested in the governor's request. "I saw in the paper one day that Governor Branstad was starting an Iowa Sister State Friendship Committee, and if anyone was interested…give him a call," Lande remembers. The young citizen diplomat contacted Branstad's office and became a part of the first Board of Directors of the committee. Former Iowa Governor Robert Ray was a community leader with a huge international profile, and he infused his passion of strong foreign relations as the Chair Leader of the new organization. Ray once served as a delegate to the United Nations and previously worked with Wayne Smith and President Carter to establish the International Friendship Force in 1977. Watch Here…
MORE
Fostering the Role of Anchor Institutions
African Journalists Developing Digital Tools to Fight Ebola
Building a Storytelling Culture
The New Global Citizen chronicles the stories, strategies, and impact of innovative leadership and international engagement around the world. This is the world of the new global citizen. This is your world.