This was an exciting year for The New Global Citizen! We featured stories of innovative impact from exciting places around the world, like Brazil, Zambia, Vietnam, Uganda, Colombia, India, Kenya, Pakistan, and South Africa.
Here are nine stories of inspiring work from individuals and organizations on the ground in varying corners of the world working to make a difference in their local community.
#1 BRAZIL 
Can Partnership and Technology Save the Amazon?
Deforestation in Brazil has loomed over the country's political and public discourse for decades. Fueled by a multitude of social and market forces, Brazil alone has cleared more than 153,000 square miles of Amazon rainforest since the early 1990s. Rodrigo Soares, Senior Program Manger at PYXERA Global, shares his experience with public and private sector partners working to monitor and curtail this dire problem. Continue reading…
#2 ZAMBIA
Saving Mothers, Giving Life in Rural Zambia
In Zambia, the country ranked 156th in the world for maternal mortality due to high birth rates and a lack of access to affordable and quality health care, Saving Mothers Giving Life is an ambitious five-year public-private partnership working to rapidly reduce maternal mortality.. The partnership's founding members include the U.S. Government, Merck for Mothers, The American College of Obstetricians and Gynecologists, the Government of Norway, Every Mother Counts, and Project C.U.R.E. The partnership's interventions focus specifically on the critical period of labor, delivery, and the first 48 hours postpartum, when most maternal deaths and approximately half of newborn deaths occur. Continue reading…
#3 VIETNAM
Sustainable Shrimp Farming in Vietnam's Mangrove Forests
In Vietnam, mangrove forest is the natural habitat and breeding ground of shrimp—providing wild feedstock, organic waste for food and shade, and root structures for shelter. In response to the rising global demand for shrimp over the past three decades, over half of Vietnam's natural mangrove forest has been cleared to accommodate shrimp aquaculture ponds. SNV Netherlands Development Organization and co-implementer IUCN have taken up this challenge with the Mangroves and Markets (MAM) project to integrate ecologically sound shrimp aquaculture with the mangrove environment of Cà Mau—reversing mangrove loss and reducing carbon emissions. Continue reading..,
#4 UGANDA 
Would You Choose Toilets Over Stock Options?
Discover why four MBAs packed their bags and headed off to Kenya, Ghana, Zambia, and Uganda to work on water, hygiene, and sanitation-related issues (collectively known as WASH) as MBAs Without Borders Advisors. Working with organizations like Water for People and Water and Sanitation for the Urban Poor (WSUP), the MBA advisors are spearheading efforts to bring sanitation solutions to market. Continue reading…
#5 COLOMBIA
The Long Road to Peace in Colombia
The Colombian Agency for Reintegration (ACR) is coordinating and executing the social and economic reintegration of demobilized people from organized illegal armed groups. The country is on the frontier of former combatant reintegration. Decades of armed conflict have provided the ACR with ample opportunity to learn what works and what does not. The model developed and employed by the ACR today has drawn international attention. It is comprehensive, multi-dimensional, and personalized. Demobilization involves each combatant's entering a program customized for the individual by a reintegration advisor who provides accompaniment and support during the lengthy community reentry process. Continue reading…
#6 INDIA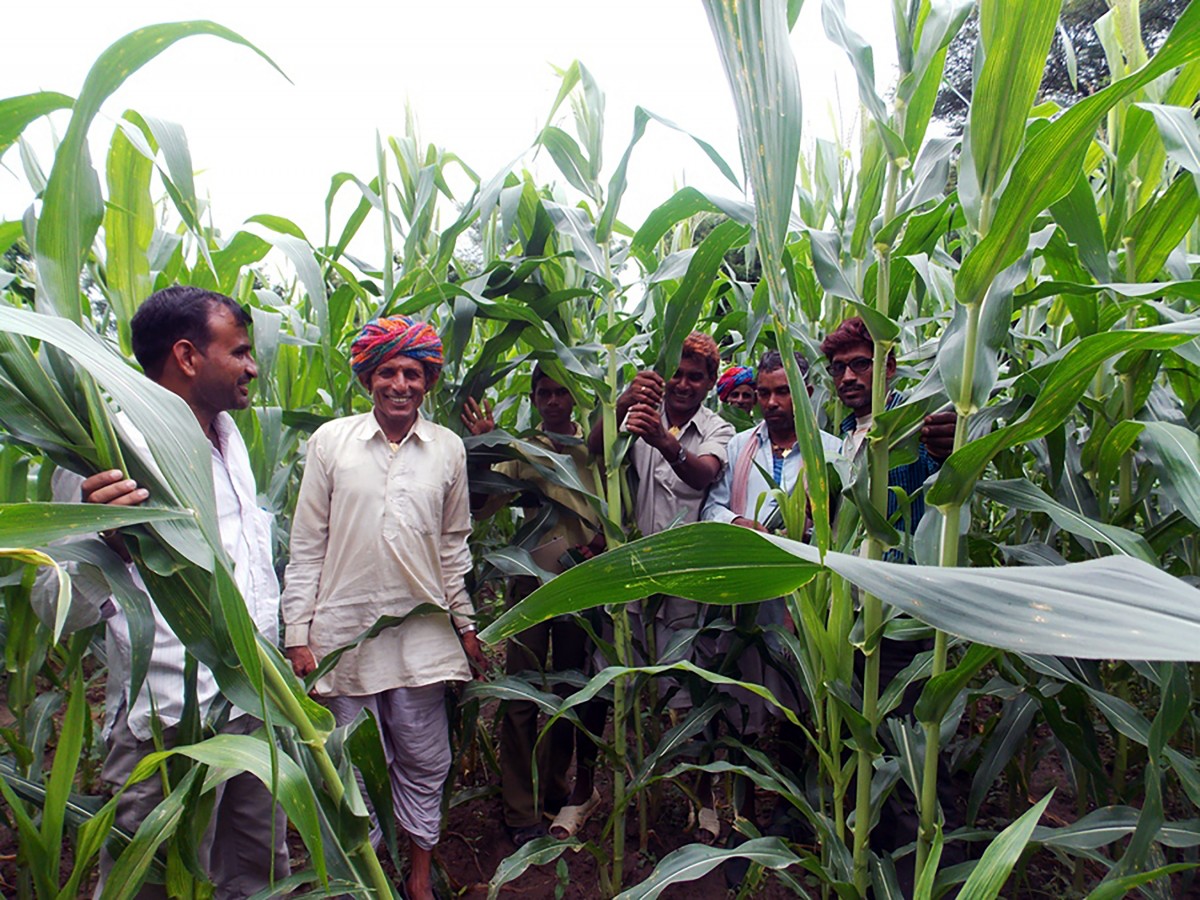 In India, The Joint Initiative for Village Advancement, or "JIVA" as it is known, has sought to develop metrics that will inform the effectiveness and sustainability of its integrated approach. This multi-year community development program, funded by the John Deere Foundation, aims to improve the lives of those residing in three rural villages in Rajasthan, India. The program employs a multi-sector approach focused on three priorities: agriculture and income security, education, and small-scale infrastructure. Continue reading…
#7 KENYA
TV White Spaces Will Bring Millions Online
In Kenya, Microsoft 4Afrika's $70 million initiative is helping to improve Africa's global competitiveness by bringing smart devices, connectivity, and technology training to African entrepreneurs, youth, developers, and graduates by 2016. The initiative focuses on three critical areas: access, innovation, and world-class skills. Much of this success can be attributed to the use of solar power and TV white spaces to deliver affordable broadband access to an area currently off the grid. Recognizing that access to low-cost, high-speed broadband is critical to closing Africa's opportunity gap, Microsoft has made internet access through TV white-space broadband one of the three pillars of the Microsoft 4Afrika Initiative. Continue reading…
#8 PAKISTAN
Pioneers on the Frontiers of Citizen Diplomacy
Citizen Diplomats of Muscatine, Iowa share a special bond with People's Republic of China President Xi Jingping, who first visited Muscatine, the sister city of Hebei Province in China, in 1985. Xi Jingping and Muscatine residents reached across cultural and political divides to form lasting ties and a continued understanding of the other country. Xi Jingping returned to Muscatine in 2012, as the Vice President of the People's Republic of China, to visit his Iowan companions. Chuck Montgomery also shares his experience as a Citizen Diplomat in Pakistan—demonstrating the power of Citizen Diplomacy to break down barriers and overcome tense political relations between countries. Continue reading…
#9 SOUTH AFRICA
What is Sustainability, Anyway?
In South Africa, a PepsiCo UK employee, Mike, shares his experience helping to alleviate hunger and poverty in Blouberg, located in a hot, water-scarce region with few employment opportunities and where HIV/AIDS have taken the lives of many in a community where more than half of the population is under the age of 19. Mike and other PepsiCo employees from across the world supported Heifer International's Agricultural Sustainability Projects in the rural municipality where Heifer will invest in a three-year project that will support 700 families per year with training, vegetables to plant (to diversify diet), and animals. Continue reading…

Melissa Mattoon is the Design and Publication Manager at the New Global Citizen where she seeks to showcase the impact of innovative leadership and global engagement around the world. She is also the Communications Coordinator at PYXERA Global.