Simple, trusted, and affordable technologies that change and save lives are still often inaccessible in the developing world.  Husband-and-wife team, Ewa Wojkowska and Toshi Nakamura, left a decade-long career in the United Nations to change that. The duo created Kopernik, a sustainable "last-mile" distribution company, coupled with an on-line marketplace of simple, yet innovative, life-changing technologies designed for the developing world.
Laura Asiala recently had an opportunity to catch up with Ewa, one of Advance's 50 emerging women leaders (2011) and recipient of Rutgers University's Social Entrepreneur of the Year award (2012), for a quick conversation on the organization's recent efforts to improve the healthy birth rate in Ghana.
I was intrigued to see the recent tweet: "1,000 JANMA clean birth kits will soon be making childbirth safer for women in #Ghana. Big thanks to everyone who supported this project!" Can you please tell me about this project?
We've partnered with the Birthing Project USA and ayzh to connect clean birth kits with 1,000 pregnant women in Ghana. We want the birth of a child to be a truly joyous occasion by making childbirth safer.
A woman in a developing country is 97 times more likely to die during pregnancy than a woman in a developed country. Using sterile supplies during childbirth prevents infection and reduces maternal and infant mortality, but many clinics in remote areas lack access to these simple tools.
The JANMA clean birth kit provides a sterile surface, sterilizing hand wipes, clamps for the umbilical cord and a scalpel blade and handle for cutting the umbilical cord. These come packaged together in a biodegradable jute bag that can be reused by new mothers as a purse. The JANMA kit is produced by ayzh, a social enterprise developing low-cost, yet effective technology to improve women's lives.
We are distributing these kits to pregnant women through clinics in rural Ghana. With this kit, a woman will have all of the supplies for a hygienic childbirth at her fingertips, whether she is giving birth at home, in a clinic, or in a hospital.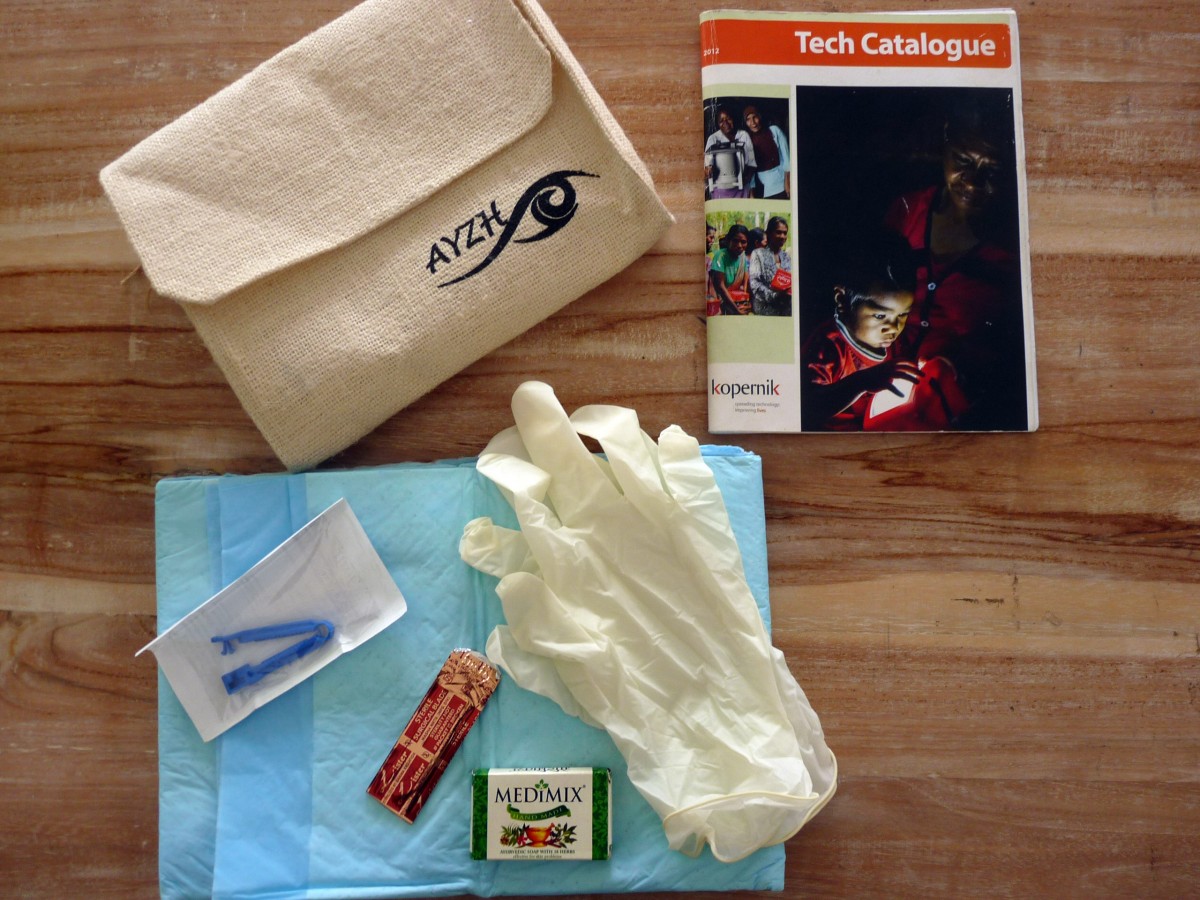 How will the birth kits be distributed? How can you be sure the kits will get to those who need them the most?
Our local partner, Birthing Project USA, who requested the technology from us, will distribute the birth kits. As a life-saving health resource, the kits will be introduced free of charge.  We do not want extreme poverty to be a barrier to a newborn's—or mother's—life. As the program develops, we plan to initiate an ability-to-pay plan, based on the socio-economic status of the women accessing the clean birth kits through rural clinics.
Our approach is fundamentally demand-driven. When we respond to a technology request from a trusted local partner like Birthing Project USA, we know that the technology will be used and valued. Our goal is to develop a sustainable way to supply clean birth kits, making childbirth safer in Ghana.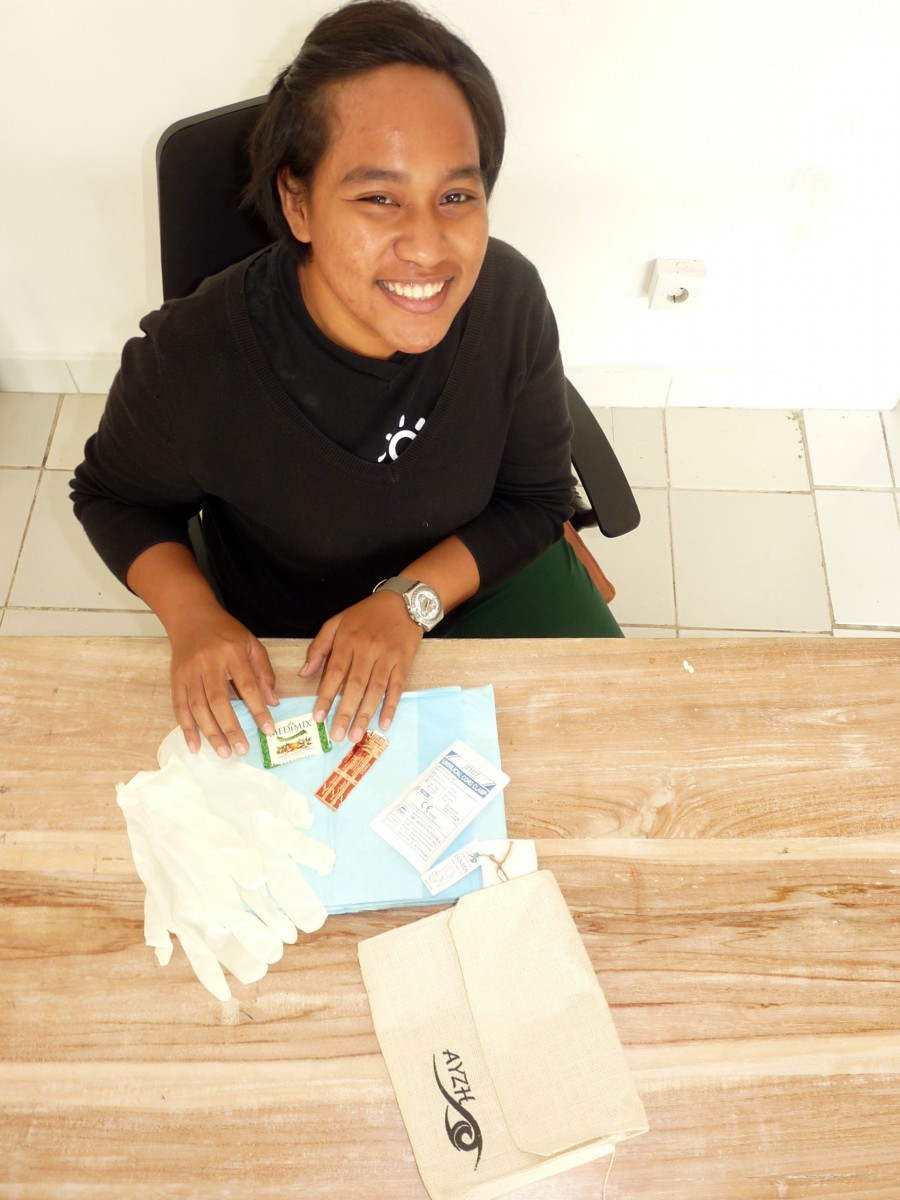 You've thanked "everyone who supported this project." Who supported this project and how was it accomplished?
This project takes advantage of Kopernik's innovative model: an online crowdfunding website which provides the upfront cost of providing technology to remote or underserved communities. Donors choose amongst a number of technologies and locations and receive updates on the impact the technology makes on people's lives. In projects where the technology is sold, the revenue is reinvested in ordering more life-changing technology for these communities.
We made the JANMA kits the focus of our Mothers Day gift campaign, encouraging our supporters to give a gift that would 'make many mothers days.' We had a fantastic response:  nearly 100 donors from 12 countries responded positively.  Some made the gift of one birth kit, which costs $5.  Other people contributed hundreds!  We are thrilled to have so many people joining together to support women in Ghana and make a project like this possible.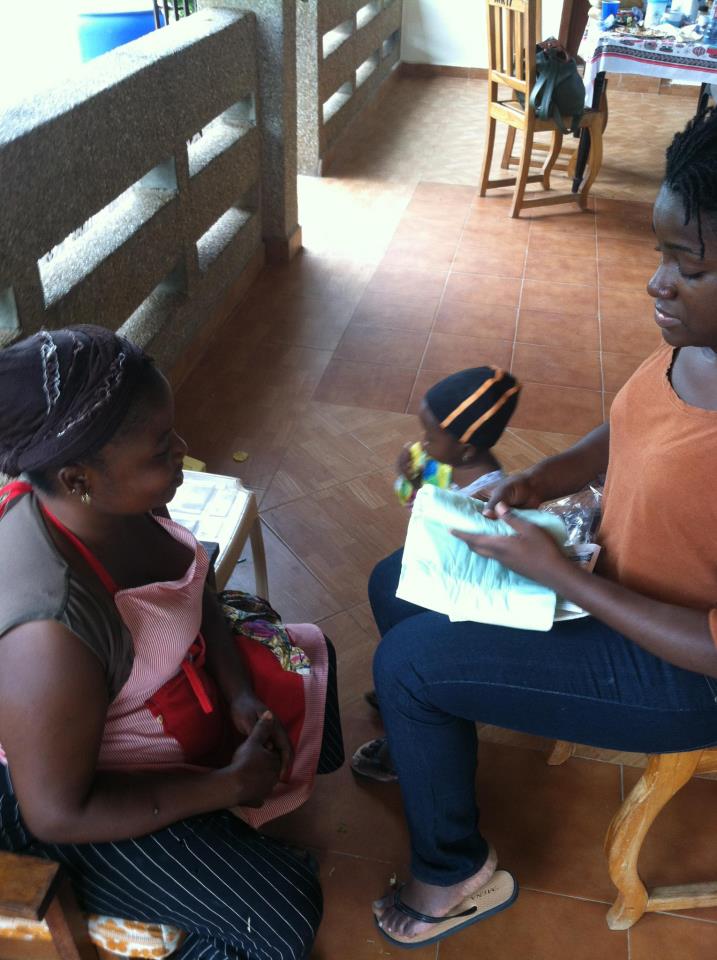 Can you elaborate more on Kopernik?  How was it formed and why? How does your model work?
I co-founded Kopernik with Toshi Nakamura because we saw that affordable technologies like solar lights, water filters, and clean cookstoves weren't reaching the people who needed them the most. We wanted to bridge the gap, so we formed a social enterprise, balancing a philanthropic and business approach to distributing technology.
Our model has three parts:
Our donors fund the upfront costs of introducing technologies and creating micro-business opportunities in remote communities.
We source the best technology designed for the developing world and promote these products through our technology marketplace. We have become a trusted source of feedback for designers and manufacturers of those products, for continuous improvement.
We respond to requests for technology from trusted organizations, with a demonstrated experience of reaching "the last mile" and leveraging their experience to determine affordable and reasonable pricing, the proceeds of which are reinvested to continuously build our capability to serve.
Since 2010, we have reached more than 115,000 people in 15 countries with technologies that are saving families money and time, improving their health and safety, and easing pressure on the environment.
Notes:
Kopernik is a nonprofit organization, registered in the US as a 501(c)(3) organization.
Janma is Sanskrit connoting "good birth" 

Laura Asiala is the Senior Director, Client Relations and Public Affairs at PYXERA Global. Passionate about the power of business to solve—or help solve—the world's most intransigent problems, she leads the efforts to attract more participation of businesses to contribute to sustainable development through their people and their work. She also serves on the Board of Directors for Net Impact, a community of more than 40,000 student and professional leaders creating positive social and environmental change in the workplace.