WASHINGTON, DC | November 25, 2013 - This week on BIZ+SOCIAL, we bring you the best from the New Global Citizen, SSIR, Business Fights Poverty, and more.
GLOBAL PRO BONO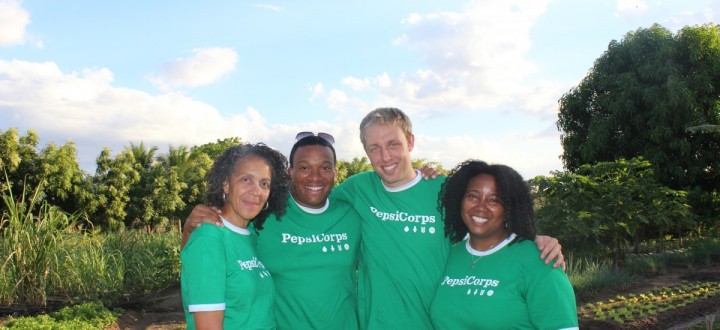 Like every day, today is sunny and hot; a lack of rain has made the ground dusty and dry. At ten o'clock in the morning, it is already 102 degrees with humidity.  Sheltered from the sun under a large mango tree, two farmers, Valmir and his wife Edna, discuss the challenges of sustainable agriculture in Afogados da Ingazeira, Brazil. "To grow crops in these conditions is only for the few" says Valmir. "I used to be able to grow five boxes of passion fruit. Today I can't even grow enough to make my own juice." When people think of Brazil, most envision incredible beaches and lush vegetation on the Amazon. In Afogados, however, this couldn't be farther from the truth. Despite a three-year drought and severe reductions in growing capacity, this farm is one of the most successful in the region, something the couple attributes largely to smart-business instinct and their organic growing practices. We stand under that tree for an hour, chatting about their business. Finally we ask if there is anything else we could do to help. Valmir smiles and looks to the sky: "Make it rain." Read More…
IMPACT & INNOVATION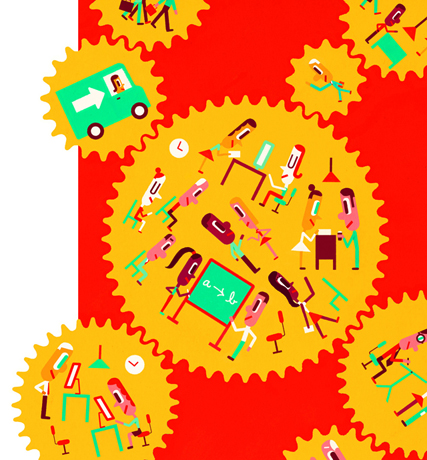 The teacher clears her throat and stares at the floor. She starts to cry. She is sitting awkwardly on an undersized chair in an empty classroom. The neighborhood outside offers a familiar urban scene: lines of weathered row houses, many of them boarded up; a few struggling stores and bars; streets that are strewn with broken glass; here and there, a drug dealer on a corner. Inside, in the school where she works, the teacher is crying because she is trying to explain how happy she is. We have asked her a simple question: "How is this place different from other schools you've been around?" She thinks for a moment. Then she tells us a story about two very different people: the person she was last year, when she was working at another school, and the person she is now. That first person came home each night in a depressive stupor, suffocating from a fear of failure. She was hesitant to share her concerns with colleagues. She is delighted by how much she herself is learning. All over Southwest Baltimore Charter School (SBCS), we hear similar stories. "This is a special, special thing that's happening here," one teacher tells us. "You're welcomed through these doors. You always just feel the love," a classroom aide says. "It's like no other experience I've had in any job," an administrator says. Read More…
LEADERSHIP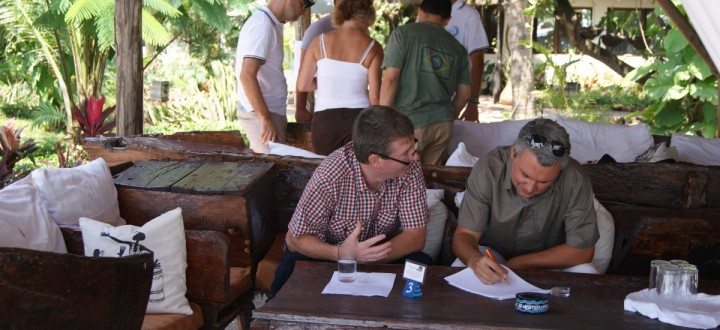 Today, the world is full of five-minute experts—anyone with five minutes and access to the internet can become an expert on pretty much anything. For proof, just ask my 11-year old. Yet, the unfortunate truth is, there is no such thing as a five-minute expert. Internet access is no substitute for wisdom. True expertise requires not only acquiring relevant knowledge, but also having the experience of applying that knowledge in the real world. There is no clearer example of this than leadership. Leadership is a subject that gets a lot of attention from scholars, consultants and corporations. A basic internet search yields any number of five-minute experts prepared to expound on what it takes to become an effective leader. Unfortunately, it's rarely that simple. Becoming a true expert in leadership requires having the opportunity to actually lead. Organizations that operate globally are acutely aware of this conundrum. As organizations continue to globalize, through increasingly global demand and reliance on global suppliers, the need for leaders who can guide and motivate people in different parts of the world has never been greater. Read More…
CITIZEN DIPLOMACY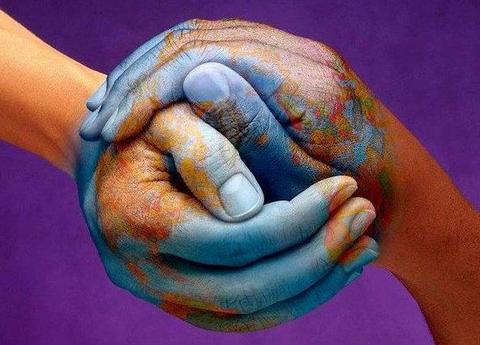 Often, those of us who study public diplomacy forget about the hard work put forth daily by thousands of U.S. volunteers working as citizen diplomats. The activities of organizations such as Sister Cities International and the National Council for International Visitors not to mention the Fulbright Scholar Exchanges, are great examples of citizen diplomacy in action across America every day. Many of these person-to-person programs are funded and coordinated by the U.S. State Department; however, non-governmental organizations also contribute to citizen diplomacy efforts. Dependent mostly on volunteers, citizen diplomacy organizations host international visitors in specialized cultural and professional programs in U.S. cities from Toledo to Tempe. Lifelong friendships, business, and educational partnerships are forged through the work of Sister Cities International via hundreds of local chapters. Professionals from myriad countries and industries around the world are hosted by internationally-minded Americans through the work of the National Council for International Visitors. Often overlooked are the hundreds of Fulbright Scholars in residence on campuses across America every academic year. Read more…
ENTERPRISE DEVELOPMENT
In my interactions with member companies and partners of the World Business Council for Sustainable Development (WBCSD), the word that comes up in almost every conversation is "scale". It stands for the ambition to bring sustainable business solutions tackling poverty challenges to scale. But it is also oftentimes used to signal difficulties in achieving the full potential of improving livelihoods and companies' economic bottom line. Thus, the word is often accompanied by references to words such as "barriers", "roadblocks", "challenges" – both internal (i.e., within a given business) and/or external (i.e., at the level of external market barriers). From a business perspective, scale is a combination of reach, geographic footprint, and sales or procurement volume, depending on their industries and the nature of their inclusive business models targeting the base of the pyramid. Scale is also very much related to break-even and return on investment, as only commercially viable ventures will become truly scalable. Read More…
MORE
Video: Joint Impact - SAP Social Sabbatical Initiative
CDC Development Solutions Becomes PYXERA Global, Launches New Brand Identity
Merck brings maternity program from poor nations to U.S. as deaths rise
Leveraging Organizational Performance through 'Shared Value' Propositions
World Toilet Day and the Need for Clean Water
The New Global Citizen chronicles the stories, strategies, and impact of innovative leadership and international engagement around the world. This is the world of the new global citizen. This is your world.