As part of an ongoing series, Matt Clark, from the Center for Citizen Diplomacy at PYXERA Global, is interviewing leaders of organizations that belong to the Citizen Diplomacy Network. The Center provides a cohesive voice for the citizen diplomacy effort and serves as a hub of best practices, recognition, and visibility, equipping organizations with tools and resources to enhance their impact and broaden their reach. The diverse work of these organizations encompasses international exchange, education, culture, and service, but they are all united in a shared vision of citizen diplomacy: advancing purposeful global engagement at a person-to-person level.
ProjectExplorer.org is a pioneer in creating and distributing online videos for students, with a growing catalog of globally-focused original videos and dozens of lesson plans. Jenny Buccos founded ProjectExplorer.org in 2003 and has directed and produced more than 500 episodes, helping more than six million students become more globally and culturally aware.
CLARK: Beyond your mission and vision statements, what overarching beliefs drive your organization?
BUCCOS: A common phrase I hear in my work in the K-12 education community is "today's youth are tomorrow's leaders."  We strongly believe that youth aren't just the change agents and innovators of tomorrow, but have the potential to be leaders today. Each day, we focus on ways to prepare students for the ever-changing, unpredictable world they will inherit, and work to ensure that they have a voice in issues facing their communities, countries, and the world.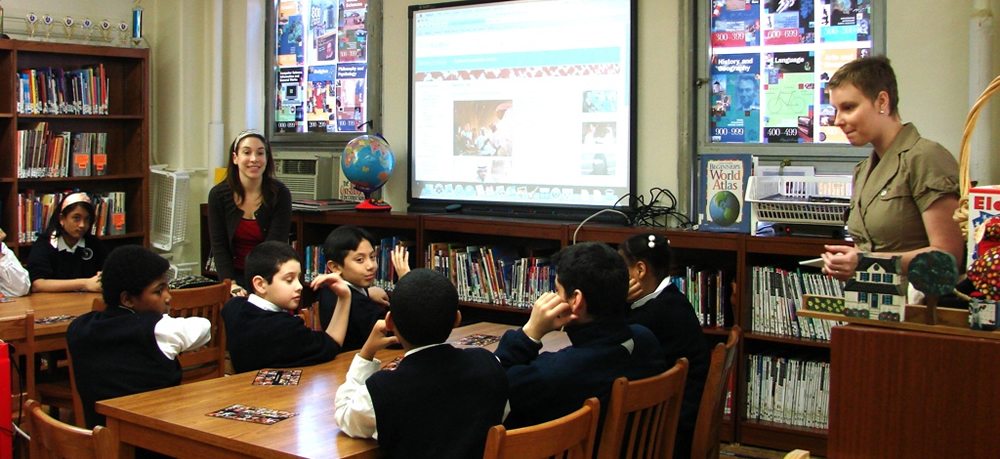 CLARK: What are the biggest challenges your organization seeks to address in its work?
BUCCOS: Our biggest challenge has been getting schools to "get on board' with global competency. In today's world, geographic borders and barriers are constantly being erased. Our planet's future hinges on the cultural competence of all its inhabitants. However, many schools provide limited cultural competency components.
One of the most valuable lessons we've learned is the effectiveness of integrating global themes across traditional areas of learning, like science, history, and language. With this approach, we are able to prove that education is not a zero-sum game. Schools can teach the core subjects while also preparing students to enter an increasingly global society. The more we marry the two—core subjects with global learning—the more success we have in introducing global themes into the K-12 classroom.
CLARK: How are the dynamics changing in the space where you work, and how do those evolving realities demand innovative approaches? In other words, how do external factors impact the way you operate today vs. five or ten years ago? 
BUCCOS: Globally-focused curricula can, and I believe should, be heavily influenced by what's going on in our world at any given moment. Current events create a demand for age-appropriate materials.
For example, anti-Muslim rhetoric in media and political campaigns has risen to a level not seen since 9/11. It is imperative that our education system address Islamophobia in the classroom. Knowledge of religions is absolutely essential for understanding and living in our increasingly diverse world. Providing programming and lessons that foster classroom dialogue on xenophobia and Islamophobia will continue to be a driving force in ProjectExplorer.org's work. 
CLARK: What is one story of success and why do you count it as such?
BUCCOS: A few years ago I connected with a parent named Sandy on  Twitter. Sandy was a seemingly random connection, as social media encounters tend to be. Her eight year-old son was fascinated by planes, globes, history, and essentially all things travel. The family began watching our videos at home. This was not part of the student's homework, but rather a genuine interest in the world beyond his Pennsylvania home.
Sandy coordinated a school visit for me with her son's third grade class. Shortly thereafter, Sandy told me her son had insisted that the family apply for passports. ProjectExplorer.org inspired their wanderlust and continued travels.
CLARK: How does citizen diplomacy—people-to-people interactions across cultures—shape the world we live in? What is its potential for impacting our shared future?
BUCCOS: People don't need to travel to be global citizens or citizen diplomats. Technology is a powerful tool for citizen diplomacy. It allows people anywhere to be instantly aware of what's going on in the world.
Through our virtual people-to-people connections we, as a global society, are beginning to realize that our problems—poverty, disease, access to education, climate change—are global in nature. We're also beginning to see that our actions can have an impact on a worldwide scale. I believe, that technology has, for the first time in history, enabled us to act as global citizens in a global society.
CLARK: What is an example of citizen diplomacy in action that your organization has helped to facilitate?
BUCCOS: This past November, we successfully launched our Educator Fellowship program, which provides an international travel experience for an educator. Our first fellow was Chris Heffernan, a social studies teacher at Jefferson Junior High in Naperville, IL. Through the fellowship, Chris was given the opportunity to join us in Cambodia for a 10-day film shoot. During his trip to Cambodia he met with students and educators at two schools, visited the Genocide Museum, and learned to cook traditional Khmer cuisine.
Now, Chris is able to use these experiences to help make his students more globally aware. He recently told me, "Culturally we're very different, but in a lot of ways we're very much the same. That's been the lesson that I've been able to come back and talk to my students about—different is just different, it's not good or bad, it's just different."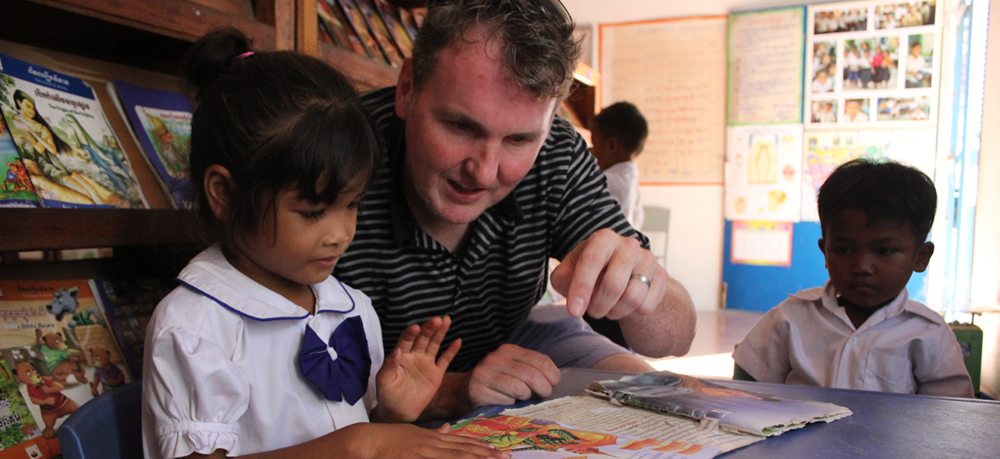 CLARK: How do you measure your organization's contribution to the field of citizen diplomacy? What milestones of impact do you see coming in the year ahead? What is your future vision?
BUCCOS: Six million students have used ProjectExplorer.org materials to become more globally and culturally aware. We have reached over 4,000 U.S. schools across 43 states, and have successfully instructed educators on how to align global competencies with existing curriculum.
Currently, we are working with an organization called FieldTripZoom that will allow our small film crew to virtually visit classrooms across the United States and around the world. For some students, this will be their first opportunity to speak to someone who has visited a foreign country.
Beyond expanding our reach and creating more globally-focused content, we hope to establish a partnership that will enable us to measure the human impact of a truly global education and to answer the question: How do students benefit from learning about the world, and how does the world benefit from a globally competent population?  
Matt Clark is Program Manager at the Center for Citizen Diplomacy where he designs and implements global engagement projects to promote and celebrate person-to-person interactions across cultures. Matt has coordinated and hosted international conferences that explore opportunities for enhanced collaboration between thought leaders in K-12, higher education, community-based exchange programs, and cultural organizations. He is a magna cum laude graduate of Drake University and serves on the Board of Directors for the United Nations Association of Iowa, is Vice President of the Japan-America Society of Iowa, and represents the JET Alumni Association as the Iowa Chair.