WASHINGTON, DC - October 21, 2013 — This week on BIZ+ SOCIAL, we bring you the best from the New Global Citizen, GreenBiz,  SSIR, and more.
GLOBAL PRO BONO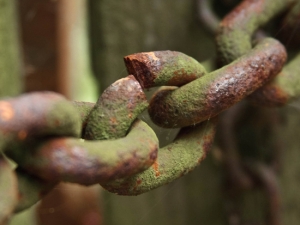 Which approach do you think is more effective for learning a language quickly: hours of classroom grammar drills or a concentrated period of immersion in the country where it's the native lexicon? With all due respect to academics, most of us would guess the real-world experience, and increasingly, the same can be said aboutemployee engagement initiatives. No matter their original philanthropic or sustainability purpose, pro bono work experiences at home and abroad or programs such as social sabbaticals that combine business experts with non-profits in emerging markets are becoming valuable tools for professional development and workforce retention. TD Bank's quest to embed environmental awarenessacross its entire U.S. banking organization is one vivid example, and this theme was sounded loudly and often by a wide array of corporate sustainability and human resources executives speaking during theCommit!Forum conference this week in New York. Read More…
IMPACT & INNOVATION

A new strain of economic thought is emerging to explain how societies can grow sustainably. It's not just coming from the public, which has already expressed discontent with the status quo through demonstrations worldwide. And it's not just coming from business leaders, such as Richard Branson, who co-founded a group called the B Team to reset the values of corporate management. In their own quiet way, academic researchers in the field of innovation have also engaged this issue. Today we can see the early outlines of a new economic model. Based on our work studying the dynamics of innovative communities like Silicon Valley, we have discovered certain themes common across several disciplines. As is usually the case, many of these ideas come from non-economic fields, such as biology, psychology, sociology, design, business, and law. Their discoveries point to an emerging framework. It is one that recognizes the full range of human interaction as a tool to explain how innovation ecosystems flourish. Read More…
LEADERSHIP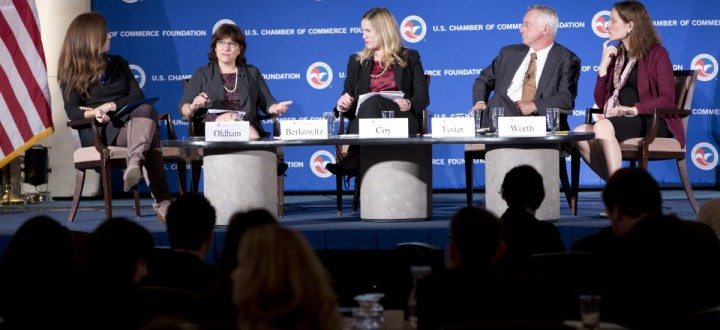 Jeff Lundy, PhD, Research Manager of the U.S. Chamber of Commerce Foundation, opened the Business Civic Leadership Center's Annual Corporate Responsibility Conference with a report on obesity. I wondered how this would set the tone for a conference I expected to focus on international development and engagement.  Discussions of hunger, malnutrition, and food security seemed more appropriate for this cross-sector group gathered in Washington, DC, but I shelved a passing thought of a "Fat Chance" and made the conscious decision to embrace the unique perspective the conference was attempting to promote for its attendees. That turned out to be the right approach. The obesity report, and the following discussion, set the tone for the the whole conference.  It introduced key  themes that would be repeated again and again over the next three days in addressing  a myriad of topics: applied technology, social innovations, sustainable packaging and recycling, job-skills training, community capacity-building, leadership development, disaster response, sustainable supply-chains, environmental restoration, and even global food sourcing. Read More…
CITIZEN DIPLOMACY
For several months, the dominant national rhetoric surrounding up-and-coming youth in the U.S. was one of disappointment, focusing on a storyline of Millennials as self absorbed, attention deficit, and oblivious to global issues of international and domestic importance. After Time magazine's cover story generalizing "The Me, Me, Me Generation", thousands of quietly organizing Millennials found opportunity to further propel their mission to bring about a change in the very foundation of traditional "political gridlock and inaction" to the forefront of academic and political discussion, quite rapidly turning the discourse on its head. Their retorts found support in spheres archetypal of older generations, mainly polling bodies and research institutions with agendas progressive enough to ask the Millennials face to face about their values and plans to "change the way we see the world" at home and abroad. Pew Charitable Trusts, the Brookings Institution, Zogby Analytics, and the Roosevelt Institute are a few such organizations, each in the years since 2008 producing their own survey analyses of Millennial attitudes towards foreign policy and national identity; each championing integration and understanding of their generational lurch toward change. Aside from subtle differences in polling practices and analytical techniques, the majority of such recent surveys find a Millennial generation with distinctly opposing values and world-views to those held by the generations who came before them, categorized helpfully by analyst John Zogby as "Privates" born between 1926 and 1954, "Woodstockers" born between 1945 and 1964, "Nikes" born between 1965 and 1978, and Millennials—otherwise known as "First Globals"—born between 1979 and 1993. Read more…
ENTERPRISE DEVELOPMENT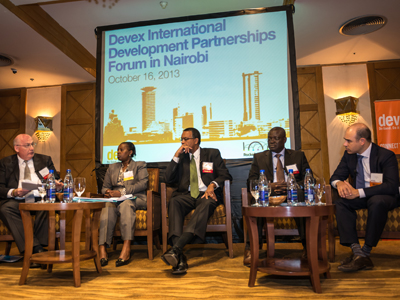 Foreign aid may be "going local," but much more needs to be done to create the right conditions for local partnerships to take hold and succeed in the long run. That was one key takeaway from the first-ever Devex Partnerships Forum in Nairobi, Kenya, on Wednesday. "We need local solutions for local problems for local communities," said Mamadou Biteye, who oversees operations in Africa for the Rockefeller Foundation, the event's lead sponsor. The forum, Biteye noted, is an important start to what should become an ongoing conversation about localization and and how organizations — both local and international — can achieve sustainable results through partnership. The need for this conversation is what prompted Devex to gather in Nairobi some of the industry's leading thinkers and doers. All in all, the event brought together more than 200 representatives from 44 exhibiting organizations and 150 participants from African development organizations. Local development has taken the front seat, said Raj Kumar, president and editor-in-chief of Devex, during his opening remarks. And development work has never been more challenging or more necessary, Biteye added. "Innovation is no longer about going it alone," Biteye said. "There is a good deal to learn, replicate, build from and scale. We will need to join our hands together to maximize our impact." Read More…
The New Global Citizen chronicles the stories, strategies, and impact of innovative leadership and international engagement around the world. This is the world of the new global citizen. This is your world.